How Much Does Six Month Smiles® Cost?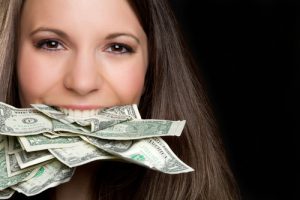 The benefits of Six Month Smiles® is clear to many of our patients at Encinitas Cosmetic Dentistry. The prospect of achieving straighter teeth and a healthy mouth through treatment with clear brackets and tooth-colored wires is appealing for those looking to avoid the appearance of traditional metal braces. In addition, the treatment time for this innovative orthodontic procedure is only six months or less – the average amount of time between routine dental checkups and teeth cleanings.
With so many advantages, patients often wonder how much Six Month Smiles® will cost. Typically, the price of Six Month Smiles® is approximately $4,000, but the price varies from patient to patient and can be impacted by factors such as the severity of crowding or misalignment. In most cases, Six Month Smiles® is less expensive than metal braces, lingual braces, or clear teeth aligners. If you have dental insurance that covers orthodontics, the Six Month Smiles® system is likely covered as well. For our patients without dental insurance, we offer a number of financing options – including a partnership with CareCredit – to give as many people as possible the opportunity to attain a beautiful, healthy smile. A member of our dental team can help you find a financing option that fits comfortably within your budget.
For more information about Six Month Smiles®, or to schedule a consultation with Dr. Santone, please contact us today.