Dr. Elizabeth Rodriguez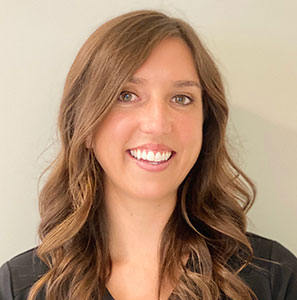 Dr. Elizabeth Rodriguez is a San Diego native who grew up in North County. She earned her Bachelor of Science degree from San Diego State University. Elizabeth discovered her passion for dentistry when she started volunteering as an assistant at a dental clinic in Solana Beach (where she also first met Dr. Megan Dietz!). She then went on to graduate from the UCLA School of Dentistry. Elizabeth now proudly serves patients at Encinitas Cosmetic Dentistry.
Elizabeth is a compassionate dental provider who takes pride in educating patients about preventative methods that can protect and improve their oral health. She is very excited to be helping patients in her home county obtain beautiful, healthy smiles. In her free time, Elizabeth enjoys running, yoga, spending time with friends and family, and taking care of her poodle puppy with her fiancé, Wesley.