Meet Dr. Cathy Santone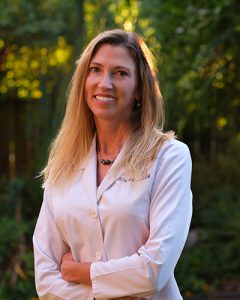 Cathy Santone, DDS graduated with honors, Cum Laude, from the University of California, Los Angeles School of Dentistry in 1995. She has enjoyed practicing dentistry in Encinitas, CA since graduating from UCLA. Dr. Santone is passionate about creating beautiful and natural smiles for her patients while providing a relaxed and comfortable dental experience from their first dental visit. She specializes in conservative aesthetic and cosmetic restorative dental treatment, and strives to educate each patient through the use of technological advancements such as digital photography and an interactive online practice.
Affiliations
Accredited with the American Academy of Cosmetic Dentistry (AAACD)
Past President of Southwest Affiliate of the AACD
Past Advisor of the San Diego Advanced Dental Study Group (A Seattle Study Club)
Past Advisor to and member of National Summit Study Club
American Dental Association
California Dental Association
Past president, San Dieguito Dental Health Association
American Academy of Facial Esthetics (AAFE)
Did You Know?
Dr. Cathy Santone became an Accredited Member of the prestigious American Academy of Cosmetic Dentistry in February 2004. At the time, she was 1 of 10 in San Diego County and the only female in San Diego County, and 1 of 302 in the United States.
Dr. Cathy Santone served as past president and as a board member of the Southwest Affiliate of the American Academy of Cosmetic Dentistry (AACD) in San Diego. As an Accredited member of the AACD, she has served as the committee chairwoman for the Membership Benefits and Recognition Committee and participates in the "Give Back a Smile" program in conjunction with the AACD. Dr. Santone is a founding member and mentor advisor for the San Diego Advanced Dental Study Group, an affiliate of the Seattle Study Club. She has been in private practice for over 18 years and enjoys spending time with her husband and nine-year-old son skiing and snowboarding, sailing and traveling.
What is a Cosmetic Dentist?
A cosmetic dentist is trained in an innovative branch of dentistry dedicated to enhancing the appearance of one's smile in ways that go beyond the scope of preventative dentistry. In addition to improving the health of a patient's teeth and gums, the work of cosmetic dentists involve replacing missing teeth, concealing gaps, repairing enamel damage, restoring the proportions of a healthy tooth structure, fostering a proper bite, and fulfilling a number of other goals related to the aesthetics or function of one's oral structures.
Cosmetic dentistry is encompassed by a number of cutting-edge treatments, techniques, and technologies designed to achieve a patient's dream smile with more comfort and convenience than traditional methods. In turn, cosmetic dentists often pursue post-graduate training and education to keep up-to-date with the latest treatments to provide the most effective results in the least invasive ways possible. With extensive experience in procedures that range in complexity from simple teeth whitening to porcelain dental veneer placement to full mouth reconstruction, cosmetic dentists aim to optimize a patient's oral health while perfecting their smile in ways that can create positive changes to their overall well-being.
How to Find the Best Cosmetic Dentist
More often than not, the best way to increase the likelihood of receiving the results you desire is selecting an experienced cosmetic dentist to achieve your treatment goals. Our team has put together a list of helpful tips to make it easier for you to choose the best cosmetic dentist according to your needs:
After you have narrowed down your search to a well-qualified cosmetic dentist, scheduling a consultation can help you ultimately decide who to entrust with your care. Use this opportunity to ask your prospective dentist any questions you may have about their training, or about the treatment process for a particular procedure.
What Sets Dr. Santone Apart From Other Dentists?
Through her decades of experience, Dr. Cathy Santone has established herself in the field of cosmetic dentistry not only as a practitioner, but also as a leader and educator. As the previous president of the American Academy of Cosmetic Dentistry's southwest branch, Dr. Santone has comprehensive experience performing the entire spectrum of aesthetic and restorative dentistry procedures. Employing progressive and holistic protocols—which include use of digital x-rays, tooth-colored fillings, and non-surgical periodontal treatment—she is passionate about utilizing dental practices that can provide the most effective results while minimizing invasiveness to the patient as well as harm to the environment. Dr. Santone has spent many years serving patients in and around San Diego for all of their dental needs, helping countless individuals achieve their dream smile. In conjunction with her beautiful and natural-looking outcomes, Dr. Santone extends the highest quality of patient care for a compassionate and positive treatment experience.
Contact Us
To learn more about Dr. Santone and her practice, please contact our office today.