Meet Dr. Megan Dietz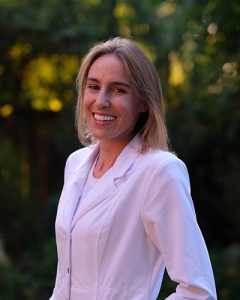 Megan Dietz, DDS was raised in Southern California, grew up in Solana Beach and graduated from Torrey Pines High School. She attended Cal Poly San Luis Obispo for college where she played on the national championship lacrosse team, did extensive research for the polymers and coatings department, and graduated cum laude with a degree in physical science. While interning at a dental office in her college summers, she fell in love with the dental profession and went on to UCLA dental school.
Since becoming a licensed practitioner, she has furthered her education with courses in advanced dental techniques. Dr. Dietz is also highly experienced in Invisalign®, and she volunteers every Wednesday night at St. Leo's dental clinic in Solana Beach where treatment is offered to children from low income families as well as previously incarcerated women who are determined to turn their lives around.
In her off time, Dr Dietz enjoys running, hiking, music, and traveling.
Contact Us
To schedule a consultation with Dr. Megan Dietz, please contact our office.