Green Practice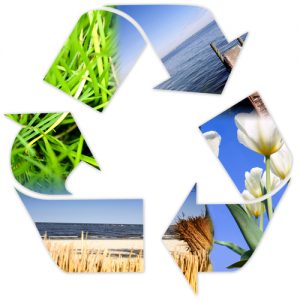 Dr. Cathy Santone and Dr. Megan Dietz—our highly skilled dentists—strive to create a relaxing, holistic dental experience in Encinitas, CA. By investing in the latest green dental office technology, such as digital x-rays and mercury free dentistry,  our team here at Encinitas Cosmetic Dentistry strive to provide the safest and most effective dental treatment in the most comfortable manner. Another element in the holistic dentistry approach is the removal of mercury or amalgam fillings. At our office, we offer tooth-colored fillings to create a more natural appearance. To protect her patients and team from exposure to mercury as it is removed, Dr. Santone uses a Mercury Vapor Ionizer to help eliminate any residual mercury from her operatory rooms.
In addition, we use Dentrix®, an advanced dental software system to streamline each patient's experience, while allowing us to progress toward creating the holistic, green dental office that is important to all of us. As a part of the innovative spirit our office embraces, we employ the use of a dental laser, which allows us to perform the most-advanced dental procedures with the utmost respect for our patients' health and safety.
"At first I thought that, with the introduction of so much computer communication, office interaction might become cold and mechanical. But, no! Still the warm, caring atmosphere and excellent professional service. I'm always comfortable in every respect during my visits"
With the following technologies, as well as our dedication to operating an environmentally-conscious dental office, Dr. Santone and Dr. Dietz can continue to offer quality cosmetic dentistry in North County San Diego:
Tooth-Colored Fillings
Tooth-colored fillings allow us to remove the harmful metal or mercury amalgam fillings from our patient's mouths, and eliminate the need for hazardous waste disposal. Learn more about mercury free tooth colored fillings.
Digital X-Rays
Digital x-rays require 1/10 of the radiation when compared to conventional film x-rays. This reduces the amount of radiation to our patients and team, and eliminates our exposure to harmful developing chemicals.
LED Curing Lights
LED curing lights require less energy to operate, and eliminate mercury and ozone safety risks. LED lights also have a long shelf-life without replacement of parts.
Digital Photography
Digital photography is used to educate our patients about the health of their teeth, gums, and smile. Digital photography allows us to eliminate the need for harmful developing chemicals associated with traditional photography and x-ray technology, which in turn reduces the amount of waste our practice produces.
Paperless Office
Dr. Santone and Dr. Dietz have created a paperless office by using dental software to track patient records and appointments, also allowing patients to fill out forms on our office iPad or from the comfort of their own home.