Progressive Dentistry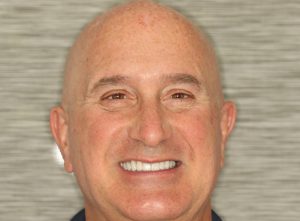 Significant advancements in dental materials, technology, and techniques have given dentists and their patients more options than ever before. Dr. Cathy Santone and Dr. Megan Dietz carefully evaluate new dental developments or breakthroughs, and determine whether they are beneficial to our patients, our dental practice, and the environment. Over the years, Dr. Santone and Dr. Dietz have embraced many of dentistry's most considerable innovations to provide patients with progressive options to meet their general, cosmetic, and restorative dentistry needs. Whether our patients desire holistic approaches or cosmetic dentistry, our dentists' objective is to provide the most pleasant experience for every patient. Various laser treatments and digital technology have been employed to ensure the utmost patient care and comfort, as well as to create a greener dental office.
What is Progressive Dentistry?
Dr. Santone and Dr. Dietz combine continuing education and dental technology to ensure that their cosmetic dentistry practice remains on the forefront of innovation. Because of their commitment to progressive dentistry, Dr. Santone and Dr. Dietz are able to offer patients the following options to increase their comfort and overall satisfaction with our practice:
This office is amazing, and keeps getting better. Who would think that you would ever be able to rate the user experience at your dentist office?
Great staff, great dentists.
Latest greatest everything.
A pleasure

Anonymous

March 03, 2015

12345
More Reviews
BOTOX® Cosmetic
BOTOX® Cosmetic is a popular treatment that can help improve the appearance of wrinkles, forehead lines, frown lines, crow's feet, and other common signs of facial aging. It can also be injected in order to help manage and alleviate pain caused by overactive facial muscles and TMJ disorder. In order to provide the highest possible quality of treatment, Dr. Cathy J. Santone has been trained and certified by the American Academy of Facial Esthetics (AAFE). 
Dental Implants
Dental implants are generally regarded as the "gold standard" method for replacing missing or severely damaged teeth. They are designed to replace the entire tooth structure—including the root via a titanium post embedded securely into the jaw—enabling implants to provide greater stability and a more natural look and feel. They can also promote long-term health by stimulating the jawbone and preventing bone and tissue resorption. For patients missing multiple teeth, implants can be used to anchor multi-tooth restorations (implant bridges) and even replace entire arches of teeth (implant-supported dentures). 
Anxiety-Free Dentistry
Dental anxiety is a common affliction, but it can prove dangerous when it causes patients to put off receiving treatment. At Encinitas Cosmetic Dentistry, we believe that everyone should be able to receive the care they need without fear. That is why we offer sedation dentistry using nitrous oxide (laughing gas), which can help provide a more relaxed and comfortable dental experience. Patients who have undergone inhalation sedation typically report that their procedure seemed quicker and easier as a result of diminished anxiety.
Sleep Apnea
Our dentists have years of experience helping patients diagnosed with obstructive sleep apnea (OSA) manage their symptoms and improve their overall quality of life. Oral appliance therapy administered by a trained dentist can oftentimes provide an alternative treatment for those who are unable to tolerate a CPAP (continuous positive airway pressure) machine. For those who have not been formally diagnosed but think they or a loved one may be experiencing sleep apnea, we can provide you with an at-home screening device. Once we have reviewed your results and determined that you have sleep apnea, we can discuss further treatment options.
Laser Dentistry
Laser dentistry allows our dentists to perform a number of advanced treatments without the use of scalpels or other invasive methods. The Biolase® ezlaze 940 dental laser is designed to work on soft tissues, and it has several different light wavelength settings to precisely treat a range of concerns. Treatment options include:
Laser bacterial reduction
Laser-assisted periodontal (gum) therapy
Cosmetic gum lifts
Teeth desensitization
Cold sore treatment
Laser dentistry allows our patients to receive top-quality care while enjoying a more pleasant and relaxed experience. 
TMJ Disorder
TMJ disorder refers to a wide range of jaw joint dysfunctions that can cause pain in the head and shoulders, as well as lead to difficulty chewing, yawning, or moving the jaw. Also referred to as TMD, TMJ disorder is a very common condition that can arise when the temporomandibular joints, which allow you to open and close your mouth, become inflamed, misaligned, or knocked out of position. This often throws off the delicate balance between the nerves, muscles, cartilage, and blood vessels of the jaw, resulting in a number of symptoms that range from tension and inhibited jaw motion to migraines and sore facial muscles. Our dentists use non-surgical techniques to identify the cause of TMJ disorder, minimize painful symptoms, and restore proper function of the jaw joints. 
Progressive Technology
Our dentists are committed to remaining on the cutting edge of modern dentistry, so we have invested in a range of state-of-the-art dental technologies to help optimize your care. For example, our intraoral camera enables our dentists to educate patients by showing them a close-up view of their teeth and gums while also documenting changes over time. Our modern  iTero digital scanner is equipped with Near-Infrared Imaging (NIRI), which allows us to view interproximal decay without x-rays. We also offer a variety of laser dentistry treatments using our Biolase® ezlaze 940 dental laser. Our dentists care deeply about providing the best possible patient experience, so we have equipped our office with numerous advanced technologies and amenities with this goal in mind. 
Contact our office for more information on progressive dentistry at our practice.