How Long Does It Take To Get Your Teeth Bonded?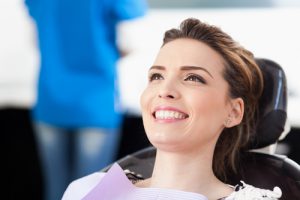 Cosmetic bonding can be one of the fastest ways to dramatically enhance your smile. With the ability to renew the appearance of cracked, chipped, worn, stained, or unevenly spaced teeth, dental bonding is a popular way to address a wide variety of common cosmetic concerns.
Unlike porcelain veneers, cosmetic bonding does not require the use of a laboratory — which can be a very time-consuming process. Instead, Dr. Cathy Santone and Dr. Megan Dietz layer a composite resin material directly onto the affected tooth or teeth. The materials used for cosmetic bonding are matched to the color of your natural teeth for results that can blend seamlessly. Our dentists will then shape the resin and polish the completed tooth for a natural looking restoration. This entire process may be completed within an hour on a single tooth, and most of our patients at Encinitas Cosmetic Dentistry enjoy the nearly instant results cosmetic bonding can provide.
If you are interested in cosmetic bonding, and want to find out if it is right for you, please contact our office to learn more or to schedule a consultation with one of our dentists.